A Case for a Personal Branding Session | Prohealth Nurses
Personal Branding has become a more popular genre of photography that can be attributed to the rise of the 'online presence'. With more and more businesses, brands and entreprenures creating their digital presence with Facebook, Instagram, Websites, Storefronts, etc., the need for digital and visual content became a huge need.
And once Instagram came onto the scene, people started seeing visual content ALL the time. Let's face it, we are on our devices more and more each day and the platforms we view are also platforms brands use to convey their message and reach their target audience. With such a great reach, these online platforms have become one of the biggest marketing and networking channels for brands and businesses.
As a Visual Content Creator and Personal Brand Photographer, I strive to understand your brand, your business, your online presence so that we can create beautiful imagery that will make you stand out in such a saturated online world. Plus with all the time and effort that goes into creating a website, a social account or blog post, you don't want to immediately take away your important message, story, idea with BAD imagery. Poor imagery detracts in a number of ways:
It won't stop the scroll. Your visual content must stop your audience from scrolling on past.

It can make your website or social accounts look dated. If they look dated they may wonder if you are currently active in your business and you may lose credibility.

It can send the wrong message. Images that do not relate to your brand can attract your less-than-ideal client. If you are promoting a high end service, you don't want images that have a clip-art look or are poor resolution. You want high quality, modern and fresh content that is high resolution that can be beautifully displayed on your website, blog, or social accounts.
A Case Study
Noreen is owner of ProHealth Concierge Nursing and Patient Advocacy. Her company provides nursing services to the Boston area including helping individuals with with simple or complicated nursing needs. This could range from helping folks navigate the complicated healthcare system, to making sure you understand your prescription medication schedule, or just ensuring you have company and assistance you need to live out your daily routine.
Why She Reached Out
Noreen reached out to me through my website. In her email to me she said she needed new headshots for her website and literally said "help me!". I took a quick look at her website and yes, the photos certainly seemed dated and not consistent with the message she was trying to share.
We Talked on the Phone
I asked if she could chat on the phone so I could learn more about her needs. In our initial discussion she said she needed a headshot for her website…but what about her social accounts? Did she need content for Instagram? Facebook? Her blogs? After speaking with her on the phone I learned she really didn't have an image library for her business. No lighthearted candids of her to post on social media, no detail shots that she could use for blog post headers, no variety of headshots that represented her and her business - nothing!
So I told her that we could consider planning a full branding session for her. I told her its a longer shoot, about 4 hours and we could get her hair and makeup done. We would work on telling a story with the use of different outfits and props. I would plan her session from top to bottom with identifying a good location, outfit ideas and props to use. While its a bigger investment, it would give her an image library that would be good for several months and it would be of images that reflect her brand - kind, professional, and welcoming.
She Booked
After she booked we considered a handful of locations and ultimately decided on a Breather Space in Downtown Boston. After we new the location, I developed her shoot plan, which includes a brand analysis.
The Shoot
We started with hair and makeup by Abode Beauty Bar. Ashley and Chloe were amazing, making Noreen look perfect for the overall feel she was going for.
Then we followed the shoot plan.
1) Story One: Professional
We wanted to show that she is professional and an expert in her field. She holds a PhD so that's nothing to sneeze at!
2) Story Two: Friendly Nurse
However, she wanted to let people know that she is approachable and friendly. We achieved that by having her change into a more casual outfit, but still professional. Taking some candids were perfect for this look.
3) Story three: Next door neighbor
For this story I wanted to showcase Noreen as someone you would like to have as your neighbor. After getting to know her for our brief time together, her personality is just that - neighborly. Someone who you could count on in time of need or just lend a helping hand. And I know that is something she wanted to convey to her audience. So we chose a even a more causal outfit with sweater and jeans, an every day look but still put together nicely. We also incorporated the letter board. I recommended this because a review of her Instagram feed discovered she likes to use a lot of quotes and inspiring statements to encourage healthy and supportive living.
After the Shoot
After the shoot, I culled and edited her images and let her select the 40 which were included in her package. I also prepared her a sneak peek which was a lot of fun. During the session I took a number of detail shots while she was getting ready with hair and makeup. These are essentially branded stock images she can use on her social accounts or website!
Website Mockup
With all my branding sessions, I provide a website mockup using your new images that gives you a great idea on how your website can be improved with your new content! This is super helpful as you could provide this to your web designer for use in updating your images. Which is exactly what Noreen did! She took her images and ideas to a professional web designer to create a whole new look for her website and really matched her brand! See the process below - it truly is amazing.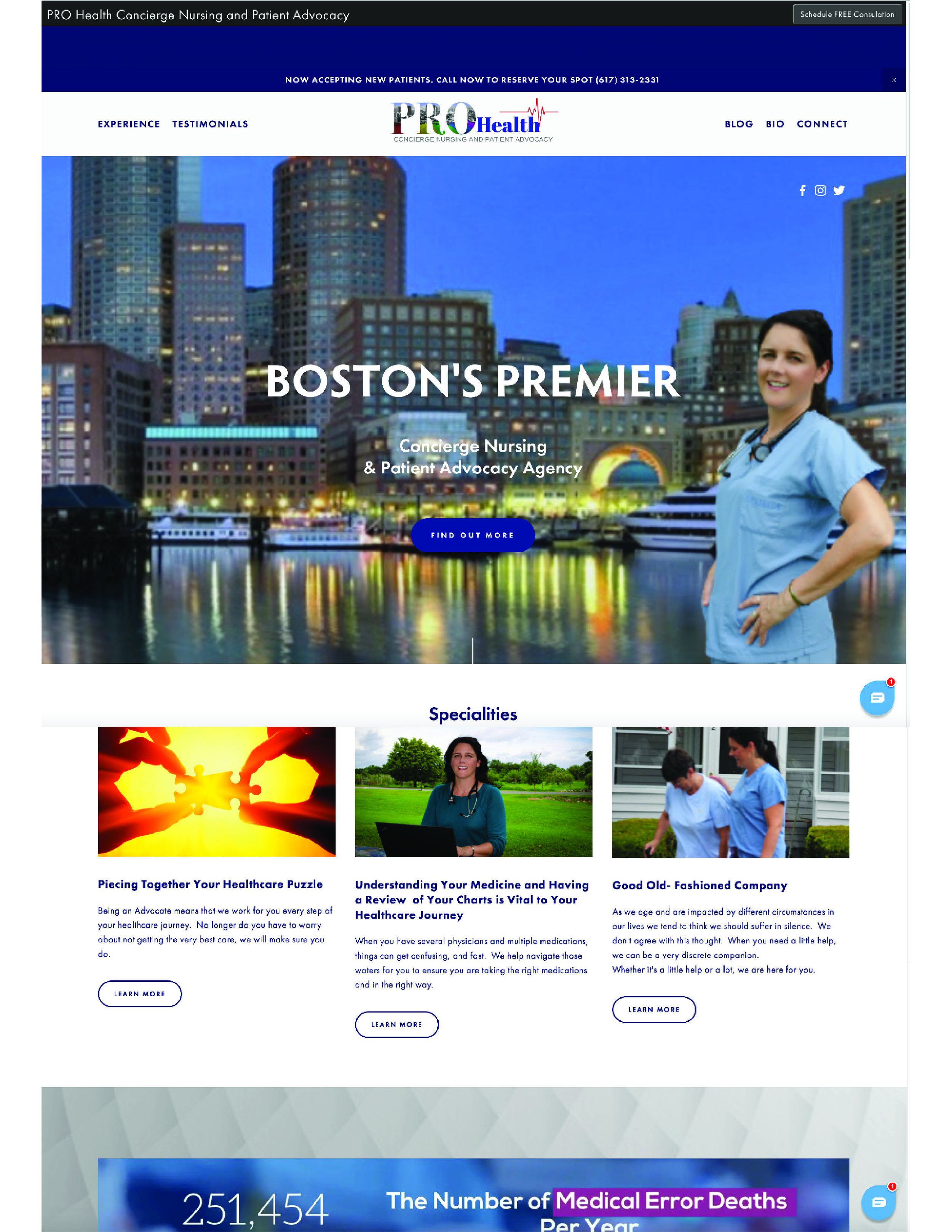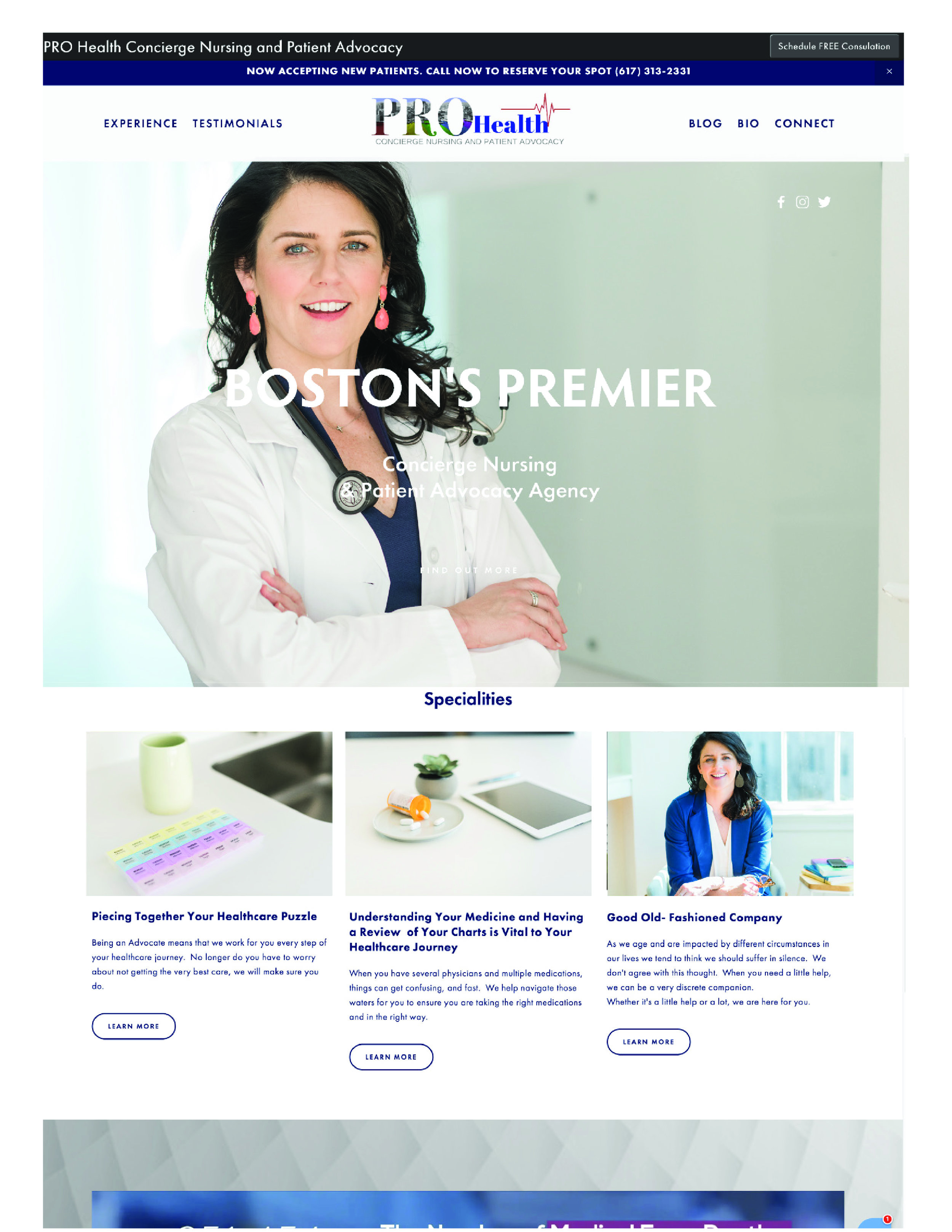 Are you ready to book a Personal Branding Session?